Kevin Hart's Wife Eniko Gives An Update On His Condition After His Car Accident And Back Surgery!
Warning
: Illegal string offset 'youtube_video_url' in
/home/obnoxiou/public_html/wp-content/plugins/wpsmart_siren/post/featured_post.php
on line
85
Warning
: Illegal string offset 'upload_preview_video' in
/home/obnoxiou/public_html/wp-content/plugins/wpsmart_siren/post/featured_post.php
on line
89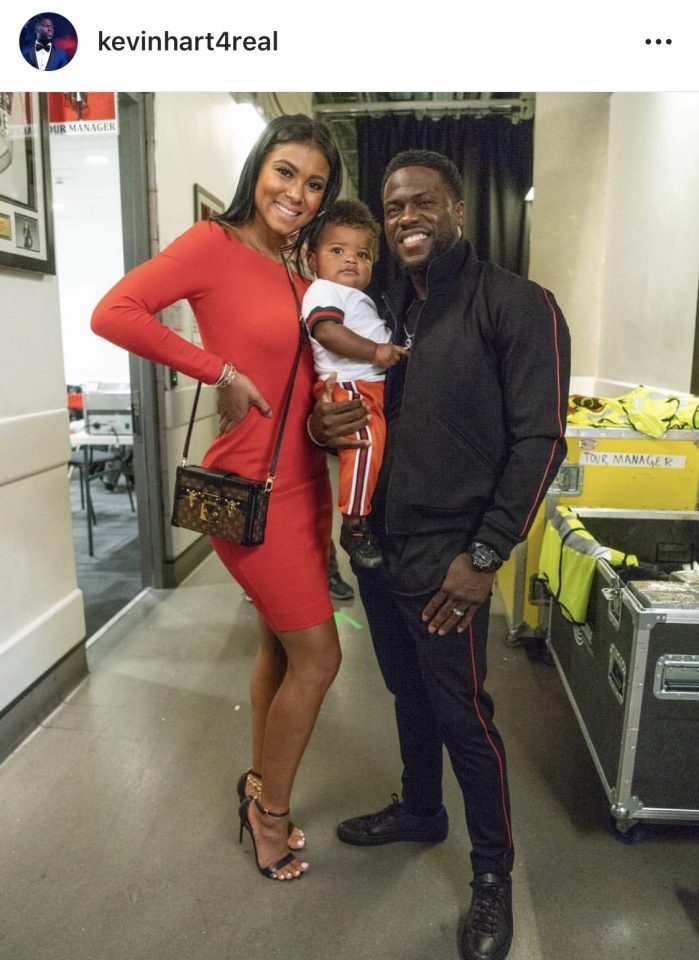 Email me your story to WilliamGMcCrayiii@gmail.com now! Follow me on Facebook William G. McCray III and ObnoxiousTelevision.com with William G. McCray III on Twitter @WilliamGMcCray, Instagram @SirWilliamGMcCrayIII, Periscope @SirWilliamGMcCrayIII, YouTube @WilliamMcCray to watch my live viedos and to keep up on the latest!!! CashApp $SirWilliamGMcCrayIII
Obnoxious On The Red Carpet!  Comedic superstar Kevin Hart underwent surgery after seriously injuring his back during a car crash in suburban Los Angeles that injured two others and demolished his beloved classic car.
Hart's wife Eniko assuaged the fears of his fans by assuring them that the star of Ride Along, Think Like a Man and Night School will "just fine."
"He's good, everybody's good. Thank God," Eniko Hart told Reporters outside the LA hospital. "He's fine, he's awake."
Hart will remain hospitalized while he begins the healing process, According to Reporters.
According to the California Highway Patrol, Hart allowed a friend, Jared Black, 28, to drive his vintage vehicle, but Black lost control of the car and careened down an embankment in Malibu Hills, a prosperous seaside suburb west of Los Angeles. Authorities determined that alcohol was not a factor in the crash that took place near Hart's home.
Despite being seriously injured, Hart was able to emerge from the crash and alert his security team to take him home to notify authorities of the accident. First responders had to cut off the roof to free the driver, who was then airlifted to UCLA Medical Center in Westwood on the other side of LA. The third passenger, identified as a female trainer named Rebecca Broxterman, 31, was uninjured and did not go to the hospital.
Hart had just purchased the 1970 Plymouth Barracuda for his 40th birthday in July, boasting on Instagram: "I added some more muscle to the family for my 40th….welcome home "Menace" #MuscleCarLover."
Fellow celebs alerted Hart via social media that he was in their thoughts and prayers. Hart's Jumanji and Central Intelligence co-star Dwayne Johnson shared a photo of the two of them on set with the caption, "Stop messing with my emotions brother @kevinhart4real. We have a lot more laughing to do together. Love you man. Stay strong."
Design is not just what it looks like and feels like. Design is how it works.
- Steave Jobs
The very important thing you should have is patience.
- Jack ma